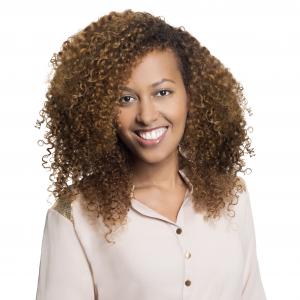 As a professional lawyer, Shlomit previously worked in commercial litigation in one of the country's largest law firms. She chose to join the AEJ out of a genuine connection with our organization's mission and a desire to change policies impacting the Ethiopian Israeli community. She believes in legislation reform and advocacy work, as well as collaboration with people and organizations for social change.
The skills Shlomit acquired as a lawyer will especially assist AEJ in achieving these goals.
A special thank-you to Ziva Mekonen-Degu for her eight years of impressive and hard work.Ziva is gifted with the extraordinary skill to deeply understand the everyday reality of the Ethiopian Israeli community as well as the determination and power to change it.
Wishing Ziva much success in everything ahead!